Four Ways the Construction Industry Can Leverage Technology During COVID-19
To survive and thrive beyond COVID-19, contractors must find better ways today to collect and share field data and deploy agile cloud-based resource management solutions that allow contractors to rapidly respond to any project issues with real-time data.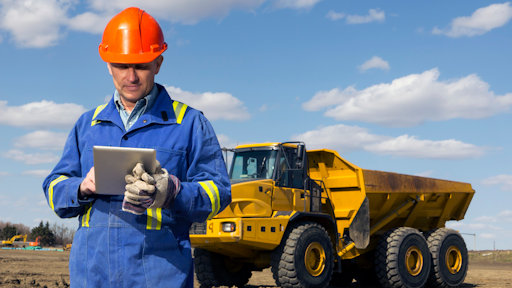 The sudden onset of COVID-19 hit the world like a ton of bricks, bringing industry after industry to a screeching halt, the construction industry is being affected as well. So how can the construction industry mitigate damage and stay steady until this public health crisis passes and the economy returns to solid ground? It starts by understanding what can be done to protect employees, jobsites and clients from this crisis, and then quickly implementing the options that make the most sense.
Here are four actionable ways technology can help the construction industry contend with COVID-19:
Screening COVID-19 symptoms at clock in/out 
Safety managers need fast, timely access to health data in order to monitor whether employees are experiencing any symptoms of the coronavirus. If supervisors are uncertain or managing multiple jobsites, both the safety manager and supervisor can automatically receive the health screening in real time and immediately assess the situation and decide if an employee needs to be removed from the jobsite and separated from their co-workers.
This is where an integrated real-time resource management app comes in, construction businesses can prompt employees to complete health screening forms on clock in and/or clock out and receive the information instantly. These health screening forms can also be automatically emailed upon completion to all stakeholders or all the forms can be viewed on a web browser upon submission.
Enabling remote information collection and sharing
With many construction business offices shifted to employee's homes, field supervisors that normally dropped off timesheets, daily progress and safety reports, can no longer do so –– this is why now is the perfect time to update data collection methods and sharpen the office's digital toolbox.
By implementing real-time resource management solutions such as cloud-based labor tracking, field reporting, project tracking and system integration, everyone in the company that needs access to resource management data has global visibility and can see the data in real time. Data can be captured as it happens and can be shared and synced. Accuracy of the field data is dramatically increased and it also eliminates manual data entry, keying errors and reallocation of job costs.
Maintaining project management from a distance
Because this crisis is sure to expand the already existing worker shortage, technology solutions are giving construction companies the ability to be more efficient with the teams and resources they have. Take resource management solutions, which enable supervisors to manage projects remotely with real-time updates from employees in the field on job costs. These softwares also help supervisors to manage projects without unnecessary physical interactions and site visits, which is especially relevant if they have multiple projects in different parts of town.
Employees can embed photos and videos into forms, so managers can stay engaged, answer questions and track progress. This visual addition to the tracking grants global visibility across the organization, limiting physical interactions and reducing the chances of spreading COVID-19. Contractors can leverage the power of their entire team to problem-solve issues using the high quality photos to clearly communicate the problem while they're working from their home remotely to reduce the COVID-risks.
Get An Edge
With increasingly complex projects and tighter schedules, creating repeatable processes is a foundational step toward working faster, smarter and with less risk. Technology advances such as virtual reality, augmented reality and mixed reality are helping drive efficiencies through remote training, collaboration, jobsite management and quality control and assurance.
Augmented and mixed reality technologies can help workers visualize a job site remotely and collaborate between the office and the field, improve issue resolution and drive productivity.
Sources:
For Construction Pros | By Ryan Remkes
Construction Executive | By Scott Crozier
*Sign up for our upcoming seminar – Beyond Circuit Breaker: Changing The Way We Work to find out what's to come after the circuit breaker is lifted and what's the "New Normal" when construction restarts. Are you ready for change?